Assisted Birth Delivery Methods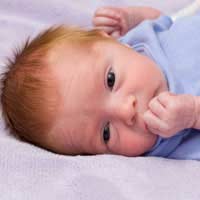 The second stage of labour can be long and hard, or your baby may be showing signs that he's under stress. Whatever the reason - and there are many - assisted delivery birth methods are often required to give an extra helping hand. The two key methods are forceps and ventouse, but what exactly are they, how do they work and what should you expect?
Having to have assistance with delivering your baby certainly isn't something to feel bad about. Thousands of women have had assisted delivery and there are lots of reasons why it might be necessary, including:
You're exhausted - many women, especially if labour is lengthy, get too exhausted to push any longer.
Your womb is exhausted and the contractions you're getting are no longer good enough to help your baby out.
Your baby is in an awkward position.
Your baby is short of oxygen and his heartbeat is showing signs of stress.
Your baby is being born prematurely.
Your baby is in the breech position and is coming out bottom first.
You've had an epidural - epidurals make the pelvic floor muscles slack and to can be difficult to know when and how to push.
Whatever the reason, and sometimes it can be a combination of reasons, having such assistance can be a great help. Once it's been ascertained that assistance is needed, you'll be asked to lie on the bed, most likely with your legs in stirrups.
If you haven't already had an epidural, you'll be offered some form of pain relief, such as pudendal block analgesia or a local anaesthetic (administered in the perineum), to ensure the process doesn't cause any discomfort. Then the assisted delivery method - either forceps or ventouse - will commence.
Forceps
Forceps are quite large, made of stainless steel and have curved ends - they look a bit like a large pair of kitchen tongs, which open out wide. Before they're put around your baby's head, the doctor will have to enlarge the opening by cutting through the tissue between the back of the vagina and the rectum, called an epistomy cut. As mentioned above, before this is done, you'll have had either an epidural or another form of pain relief, so you won't feel anything.
The forceps are in two parts and each part is gently placed around either side of your baby's head and fixed in place, so they won't slip. As you get your next contraction, you'll be asked to push and the doctor pulls, so you'll both be involved in delivering the baby. As soon as your baby is born, the forceps are removed and the baby is checked before being given to you to hold.
This method is almost always successful in delivering the baby and most doctors are very experienced in using forceps. The downsides are that it may bruise the baby's head, it may damage your bladder and it may make sex painful for some time after the birth.
Ventouse
The ventouse is a form of suction cap made of silicone plastic which is designed to fit onto the baby's head. The cap is positioned onto the baby's head and then air is sucked out by a special vacuum. This process takes about 7-10 minutes to perform and ensure it's firmly attached. Then as you get your next contraction, you're encouraged to push, whilst the doctor pulls. Once the baby is born, the cap is removed, he's checked over and then given to you to hold.
This method is favoured by some, as it's not as traumatic as having forceps and there's the chance that you don't need to have an epistomy cut in order for it to be carried out. But as with any method, there are a few downsides. Sometimes the cap doesn't stay on properly and has to be re-applied, but if it won't stay at all, forceps are needed instead. Sometimes baby's have a temporary swelling on their head, a bit like a blood blister, due to the ventouse; it's not harmful, but it can take six weeks or longer to disappear.
If you're worried about assisted delivery, it's worth taking to your midwife at an antenatal appointment before the birth. Not all hospitals use both methods (ventouse used to be less frequently used, but is now becoming more widely available) and it's worth asking whether you'd be able to choose, within reasonable situations, which method you'd prefer. As for babies, they're delivered successfully with both methods, so whichever you have, you don't need to worry about your baby.
You might also like...