About Our Site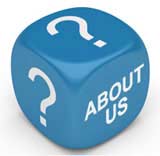 BabyAndPregnancy was formed to offer a unique reference point on comprehensive pregnancy, childbirth and baby advice.
Becoming pregnant and having a baby is a major and life changing experience for all concerned. Whether it's something you've planned for a while, been through endless fertility treatments to achieve, or if your pregnancy has come as a surprise, you can be guaranteed that there are big changes ahead.
Whatever your individual circumstances, BabyAndPregnancy is designed to help you through your pregnancy journey - from the time when you're trying for a baby, to getting pregnant, counting down the months to the birth, going through labour and then enjoying life with your new arrival. The site is packed with a wide range of informative articles and information on pregnancy, childbirth and baby care, covering all the essential areas both mums and dads, and mums-to-be, are concerned about. We've even got a few videos for you to watch too.
Articles are updated when information changes and new content is added on a regular basis. If you've got any particular issues you'd like to see covered on the site, would like to tell your story about having a baby or would like to ask our experts a question, then we'd love to hear from you.

Related Articles in the 'Site Info' Category...