Can a Godchild Inherit a Godparent's Property?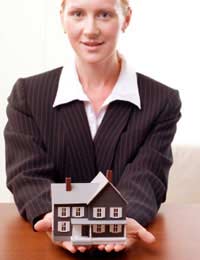 Godparents are chosen to help children lead spiritual or religious lives, not necessarily to be their legal guardian in the event of parental death. To this end, godparents are recognised to have an emotional relationship with their godchildren but not necessarily a legal relationship.
Of course, biological parents can make godparents the adults who will assume legal guardianship of children in the event of death, but this is not a prerequisite for the godparent/godchild relationship. Similarly, godparents can choose to make godchildren their heirs in the event of their own death, but godchildren do not necessarily inherit a godparent's property simply because of their religious relationship.
Selecting a Godparent
Parents select godparents for their children based on another adult's ability to be present or take an interest in their child's life. Godparents are traditionally responsible for helping godchildren progress through their religious education and this is why they are present at a child's baptism. In most Christian churches, godparents must be baptised in order to act as a formal godparent. In Roman Catholic churches, godparents must be Confirmed within the Church. Someone who is not confirmed can act as a Christian Witness, akin to a godparent.
Godparents and Guardianship
In some families a godparent may also be named the legal guardian of a child in the event of the biological parents' death, but this is not a strict condition of becoming a godparent. It must be remembered that asking an adult to be a godparent is different than asking him or her to be a legal guardian, so biological parents who would like godparents to act as legal guardians should make this very clear. Parents should also not be offended if godparents do not want to be legal guardians. Asking someone to be responsible for religious education is very different than asking someone to take care of day to day upbringing, and no godparent should be guilted or shamed into taking on both roles.
Godchildren and Inheritance
Just as godparents are not necessarily legal guardians of their godchildren, neither are godchildren necessarily legal heirs of their godparents. If a godparent desires to leave their property to their godchildren then this must be made explicit in his or her will. As with any heir, godchildren will need to be named in the will. If a godparent would like a godchild to be the executor of his or her will then the godchild must be named as well. If a godparent dies without a will, it does not mean that a godchild will inherit anything.
Again, godparents and godchildren share an emotional and religious relationship, not necessarily a legal relationship. For further information on structuring a will or estate, godparents should consult an experienced solicitor.
Godparents are often chosen for their ability to lead a child through his or her religious education. This relationship is not necessarily a legal relationship, so godparents are not automatically legal guardians of their godchildren and godchildren are not automatically legal heirs of their godparents. If legal relationships are desired, then this must be made clear to all parties involved and in relevant legal documents.
You might also like...
my sons godfather recently passed without a will, never married nor lived common law, never had children and has no living relatives.Is my son entitled to claim.He has papers from the church where he was christened showing his godfathers name.His godfather lived in Quebec but had a retirement property in Ontario and we are not sure which address he used as a permanent address after he retired.. Thank you
ringo
- 10-Jun-18 @ 10:38 PM
@toby. Your godmother can write her own will - there are write your own will packs available.
here is more information
BabyAndPregnancy
- 23-Jan-15 @ 2:25 PM
My godmother has stage 4 cancer and does not have a,will.she has made it known her desire to leave me her home.neither one of us are ina financial position at the moment topay for a,will. Thru an lawyer at this time any suggestions.
toby
- 22-Jan-15 @ 5:15 AM