Exotic Holidays While Pregnant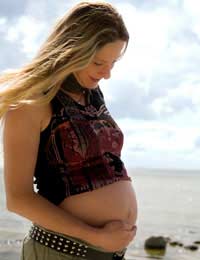 Whilst it is okay to go on holiday when you're pregnant, if you're thinking of heading off somewhere exotic, or had pre-booked a trip before discovering you were pregnant, there are a few issues to take into consideration.
Travel Insurance
First and foremost, most holiday and travel insurance schemes exclude cover for pregnancy and emergency maternal and neonatal care. This is because pregnant women are regarded as relatively high-risk – and therefore potentially costly in the eyes of insurance companies. The exact situation varies between companies, but some won't provide cover if you've got less than eight weeks to go before your due date on the last day you return home from holiday. For others, the stipulations are even tighter and insurance isn't offered for women who are 27 weeks or more pregnant.
The insurance situation means that you could still claim for losses that aren't connected to your pregnancy, but nothing that is related to it. It's a big risk to take, especially as hospital cost abroad can be very expensive if anything does go wrong. If you've got annual insurance cover, then you need to check out the details in advance of travelling, as you may not be covered during pregnancy. It's possible to find a single trip insurance policy to cover you, but it's likely that you'll have to search and, of course, be honest about your personal circumstances.
Airlines
In addition to the problems with insurance firms, airlines are also picky about pregnant travellers. Again, this varies between companies, but some won't allow women who are 36 weeks pregnant or more onboard, or 32 weeks or more if they're carrying twins. If you're over 28 weeks pregnant, you'll probably find that you need to take a letter with you from your midwife or doctor. Ideally it should say that you're healthy and well, that it's safe for you to be travelling, that your pregnancy is straightforward and uncomplicated and state your expected due date. Without such a letter of consent, you may face unexpected delays at the check-in desk.
Holiday Vaccinations
If you already have an exotic holiday planned and will need vaccinations before travelling, it's important to consult a doctor or travel clinic consultant. When you're pregnant, having vaccinations isn't always quite so straightforward. There are some vaccinations which the Royal College of Obstetricians and Gynaecologists recognise as being safe for use in pregnancy, such as polio injections, measles, and hepatitis A and B, but there are others, such as polio (oral), typhoid (oral) and yellow fever, which are known to be unsafe for pregnant women.
Because of this, it's important you discuss the situation with a medical professional, who can guide you in the decision making process. In some instances, it may be safer and put your mind at rest to postpone any travelling until after your baby is born.
It's a similar case with other travel tablets and medicines. Questions exist regarding anti-malaria tablets and not enough is known about their safety during pregnancy. An attack of malaria can cause late miscarriage or premature labour. Similarly, 'traveller's diarrhoea' is more commonly experienced during pregnancy, but not all drugs that are used to treat it are safe during pregnancy.
When is it Safe to Travel?
It's worth bearing in mind that the safest time to travel is during the second trimester, from 12 to 24 weeks. By then, you should be over the high risk point for miscarriage and not yet into the third trimester, when there's a higher risk of complications. Many women also find that they feel their best during the second trimester and have good levels of energy.
Deciding whether or not to head off on an exotic holiday whilst you're pregnant is something you'll need to think about, discuss with your partner and with your doctor or midwife. It may be fine and safe for some women, but not such a great idea for others. There's no point going on holiday if you're only going to worry about the health and safety of yourself and your baby, so if the trip can be postponed, it may be the better option for you.
You might also like...