Ways to Finance Baby Equipment and Essentials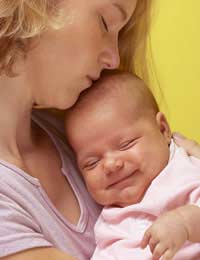 The decision to have a baby is usually an emotionally driven one. However there's often a tendency to overlook the costs involved and to worry about them later. The fact is, however, that you will need to find the extra money from somewhere to pay for all of your baby's needs.
Things to be Aware of
Because of insufficient financial planning, many parents turn to looking at alternative means of finding the money to be able to buy all their baby essentials and equipment and that can often mean looking at taking out a credit card, store card or loan.
Firstly, you should absolutely avoid store cards if you can, as they come with extremely high APR rates and if using some form of card is your only option, you should use choose a credit card over a store card as you'll end up repaying far more if you choose the latter. A better option would be to take out a personal loan as this will be even cheaper than using a credit or store card.
However, it's really important to remember that babies become toddlers and toddlers become children and the financial demands of raising a child are going to be with you for the next 16 years at least, so choosing to go into debt to pay for items is only an option that you should ever consider if you're sure that by returning to work or for some other reason, you're going to be able to pay off those initial baby costs completely because the costs of raising your child are going to be ever present with each passing year.
Finance Through Planning
A more effective approach is to consider the financial implications of paying for baby equipment and essentials and planning for these even before your baby's due.
To do this effectively, first let's consider a baby's 'needs' versus 'your wants'. We would probably be considered abnormal if we did not want the very best in life for our children, and this emotion is even stronger when they are babies. However, if you're living on a shoestring budget, you really have to take some tough decisions and consider the needs of your baby and the essential items you'll have to buy and banish all thoughts of baby 'designer wear' and the latest new toys – no matter how exciting or how cute and cuddly things may be.
Your baby will not have a clue about what they're wearing or what toys they're playing with and no amount of money spent on them is going to make your baby any happier nor will it make you a better parent. So, you must learn to live within your financial means, work out a budget, stick to it and concentrate on buying the essentials like a cot, push chair or pram, car seat etc. You can often buy these kinds of items second-hand, however you must check that they are in good condition and meet the recommended safety requirements. However, if you do have some money set aside for baby equipment and wish to buy brand new, it is this kind of essential equipment which you should be spending it on - always buy from a well know supplier.
Other Help Towards Financing Baby Essentials
Firstly, you should ensure that you are receiving any additional sources of income you may be entitled to. This could be maternity benefit if you work and child benefit is a mandatory allowance you will be entitled to. It's important to find out what state help is available to you and for you to claim it.
Don't forget the help of others. You'll no doubt know many other parents with small children. This can be a lifeline to many new parents as other parents will often only be too pleased to pass on those items which their baby has grown out of. Many items will be almost brand new so you should never feel you're taking charity as this is common practice amongst new parents and, no doubt, you'll end up doing the same once your baby grows out of stuff too.
The crucial thing is to not to sink deep into debt as a result of having a baby. We all have to make tough decisions and compromises in our own financial planning and just because you've got a newborn, you should never compromise an astute approach to budgeting just because you now have a baby as it could get you into financial difficulty in the long run.
You might also like...