Baby Walkers and Bouncers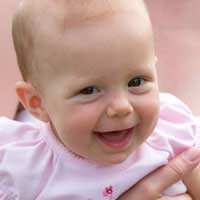 Many parents find that movement helps to soothe their babies. Even tiny babies enjoy rocking and swaying to music, and as babies grow and gain physical strength and coordination, they often take pleasure in using a bouncer or walker.
Baby Walkers
Baby walkers have been popular with parents for decades. Some parents prefer stationary play and activity centres over traditional mobile walkers because they appear to be much safer. Mobile baby walkers often feature a tray to hold a variety of small toys and are positioned on wheels so that baby can manoeuvre around a bit. While there are legitimate safety concerns associated with the use of mobile walkers, they remain a popular choice among parents because they normally occupy babies for longer periods of time than stationary play centres.
Remember though, babies placed in walkers must be supervised at all times, especially near stairs. While they can be a great deal of fun for babies and offer parents a bit of freedom to accomplish household chores while keeping an eye on their babies, they must not be used as a "babysitter."
Babies are naturally inquisitive and when given the mobility that a walker provides, can quickly get themselves into trouble if they aren't being carefully watched. Baby walkers have been cited as the cause for many falls, some causing serious injury.
Different Kinds of Baby Bouncers
Bouncers, sometimes called bouncy chairs, range in design from simple to sensational. The most basic bouncers are cushioned cloth support on a reclining metal frame, which "bounces" with baby's movements. The fabric seat conforms to baby's shape, offering comfort for newborns and continuing to be enjoyed for several months. Some bouncers have additional features which make their use even more enjoyable. Battery operated extras such as music, heat, and vibration can make time in the bouncer akin to a mini spa visit for baby. No wonder they enjoy them so much!
Once babies have outgrown their bouncy chairs, many parents purchase one of a variety of other bouncers designed not only to entertain baby, but also to aid in the development of strong muscles and healthy bodies. Some bouncers attach in a doorway and allow babies to jump freely. Most babies adore this type of activity and these products are considered safe as long as they are properly installed and used according to manufacturer's instructions. There are specific weight limitations on various brands, so be sure to read the directions carefully.
In addition to doorway bouncers, which have been around for decades, there are now several stationary bouncers that are popular with parents. These usually feature a frame similar to that of a baby swing, but they sport a seat that the baby can bounce in. This is a good choice for older babies, who would tire quickly of a baby swing and prefer active play. Age and weight recommendations vary from product to product, so as with all baby equipment, be sure to familiarise yourself with the instructions before placing your baby in a bouncer.
Healthy Active Fun
Most babies enjoy movement and it is a good idea for parents to encourage a baby's natural desire to be active. The development of strong, healthy bodies is dependent on a number of factors, including a well balanced diet and sufficient physical activity. Babies learn about the world around them largely from their parents, so parents who encourage fun and fitness right from the start are establishing the basics for a healthy, active lifestyle.
You might also like...