Is is Safe to Fly Long Haul Whilst Pregnant?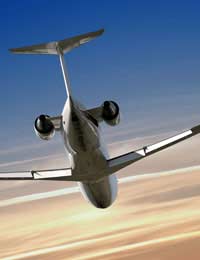 Q.
I'm 20 weeks pregnant. I have had an ultrasound scan and my placenta is lying low. I have a flight booked in 2 weeks time to fly from Ireland to New York do you think it's safe to still go?
( aisling Frawley, 15 January 2009)

A.
Congratulations on your pregnancy! It is very difficult to give this kind of advice online, without knowing more about your pregnancy and health. In order to fully determine whether it's safe for you to go on a long haul flight when pregnant, you should really contact your doctor or midwife. They will be in the best position to give you an informed answer, based on your individual medical circumstances.
However, as a general guide, it is usually thought that the second trimester, from 12 to 24 weeks, is the safest time for pregnant women to fly. This is because, during the first trimester there's a higher risk of miscarriage, and in the third trimester there's a higher risk of suffering from complications, such as high blood pressure or giving birth prematurely. As I assume you will be 22 weeks pregnant when you board your flight, this element should work in your favour.
Sometimes airlines aren't that keen on taking pregnant women on flights, but this usually only applies to those at 28 weeks more of pregnancy. It's also worth noting that flying during pregnancy can increase the risk of deep vein thrombosis (DVT), so it's a good idea to wear support stockings when you fly, to reduce the risk.
Many women have low-lying placentas (otherwise known as placenta praevia) that show up on scans during pregnancy, such as the 20-week scan. Having a low-lying placenta doesn't necessarily mean you'll experience problems, as in many cases the placenta can move back into the correct place by the time the baby is due. You may well be offered a further ultrasound scan at 36 weeks to check the location of the placenta. In the meantime, it is likely that you may have been advised not to take part in any vigorous exercise and to have a relatively stress-free time, as a low-lying placenta does run the risk of causing bleeding.
It is possible that having a low-lying placenta might affect your ability to cope with a long-haul flight, but you really need to check with a medical professional for accurate advice. It will depend very much on your individual situation and any problems you've already experienced. Health professionals are there to provide you with help, advice and reassurance and should be happy to answer any queries you have about whether or not you're safe to fly.
You might also like...
Hi I've been advised I had low lying placenta on my 20 week scan but advised it would probably move. 2 drs have advised me ok to go on holiday on a 2 1/2 hour flight on Tuesday when I'm 23 weeks as I've not had any bleeding and as long as I'm hydrated and move around a bit, but one midwife has said they don't advise travel with the condition as can cause a bleed on the plane and put me and my babies life at risk. I'm so confused I don't know what to do.
Lilysmum
- 6-Apr-17 @ 9:37 PM
Today I have been visited another OB GYNE dr just to get 2nd opinion about my placenta previa.and this makes me feel better but yet confuse.. My dr told me that I am not allowed to fly to fly to Europe this coming july, he is very strict and just give me an order to have a bedrest, he never said anything that could at least enlighten me so in short it's all negative, then today I meet another dr which explains my condition but told me that I am allowed to fly as long as I get extra care... She even told me that I shouldn't be worrying bcoz Theres a chance that my placenta would somehow migrate into a richer part, she said that we can't even tell if it stays because it's very early for my stage. I have a feeling and I hope that everything will be okay... I hope this info will help somebody out there... Anyway I have complete placenta previa and I'm in my 14th week.been diagnosed on my 9th week...
Lou
- 13-Jun-11 @ 4:05 PM
Hi I'm in my 11 week and diagnosed with complete placenta previa, I am about to fly from Philippines to Europe on my 20 week.. I am so frustrated and worried so much about this trip. Pls does anyone could tell me anything about flying with this Stage and condition?.
Lou
- 11-Jun-11 @ 2:49 AM
I travelled from the Australia to the UK at 26 weeks pregnant, I have placenta pravea. My doctors and midwife told me it was safe, now i'm just scared to fly back at 30 weeks. Doctors don't really tell you the risks. I was fine on the way over though if that helps? Not that comfortable though!
steph
- 30-May-11 @ 8:32 PM