What Can I Do About New Hours When Returning After Maternity?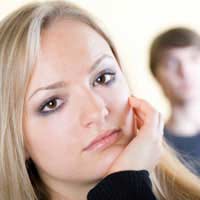 Q.
I am due to return to work in 3 weeks after having a baby and my manager has rung me and given me new working hours which are different from those I was doing before having the baby. Two of the days he has given me are 6am starts. Surely he can't expect me to get my baby out of bed at 5 o'clock and to work for 6? The daycare providers do not even open until 8am. He has also given me fewer hours than I had before going off on maternity leave. Are they allowed to do this? (It's big supermarket chain that I work for).
(K.S, 29 May 2009)

A.
Thanks for your question. Going back to work again after maternity leave is a big deal for many women and facing extra pressures of changes to your work and hours can be really stressful, so no wonder you're concerned. There are certain legal issues involved in taking maternity leave and returning to work after maternity leave and, on the surface of it, it sounds like your employers may be overlooking these issues.
According to the Employment Rights Act, if you are returning from Ordinary Maternity Leave and have given your employers proper notice about your return, then you have a statutory right to return to the same job you were employed in before your maternity leave. The terms and conditions are supposed to be no less favourable than before you left and you should be treated in the same way as before.
There are a couple of exceptions to this rule, especially if there is a redundancy situation going on or you're returning to work after taking two or more periods of Additional Maternity Leave. For more details about this, you can check out the Employment Rights Act 1996 (s.71).
If you're returning from Additional Maternity Leave, then you're also entitled to return to the same job you were in before your leave started. According to the Equality and Human Rights Commission, if an employer moves you to another job that is less favourable and is deemed to be related to you taking maternity leave, then this is counted as sex discrimination.
The situation you describe doesn't seem particularly fair, especially as your hours have been changed to rather unsociable and impractical ones for a new mum. It's hard to give too much more advice without knowing the full situation, but I would suggest that you contact an organisation such as the Citizens Advice Bureau for more details about the Employment Rights Act and where you stand.
Depending on what they advise, then you should also make contact with your employer and ask why they've changed your working hours. It may be necessary to let them know that you're aware of your rights and see if you can reach a satisfactory conclusion, for both of you, without too much more stress.
You might also like...