Getting Ready For a New Baby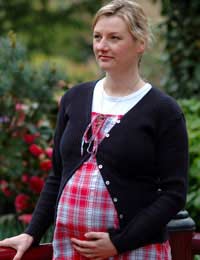 Welcoming a new baby into the family is a joyous event. While anticipating your baby's arrival is filled with happy planning, there is a lot to get done in only a short amount of time.
Shop Till You Drop
There is a long list of items that you will likely buy before your baby's arrival. Some are necessary, such as a cot, car seat, pram, clothes, and nappies, while others offer convenience. Baby bathtubs, swings, bouncy seats, walkers, and rocking chairs fall into this category. Finally, there are some things that while not vital, you will just fall in love with. By the time that you are done, your baby just may have more equipment and gadgets than you do!
Baby Furniture
When choosing furniture for the nursery, look for a simple set that will last for a number of years. Avoid purchasing baby sized dressers, opting instead for full sized versions that your child can use for many years. A comfortable rocking chair, while not absolutely necessary, is a terrific addition to the nursery if you have the space. You will spend many hours rocking your baby, often in the middle of the night, so a comfortable chair is something that you will appreciate. A changing table is another convenience item that you may wish to consider. It allows you to get your baby ready for the day without straining your back working on the floor.
Nursery decor is abundantly available and comes in a wide variety of themes and colours. If this is your first baby and you plan to have more children, you may want to select gender neutral decor so that you will not have to redecorate again in a few years. It is a good idea to get the nursery ready in advance of your due date. Not only will you tire easily near the end of the pregnancy, but your baby may just surprise you and show up a few weeks early.
If you will be moving your older child out of the nursery in order to make room for a new sibling, try to do so well in advance of the baby's arrival. You do not want to make your older child feel displaced.
Out and About
A car seat and a good quality stroller or pram are must-haves. Many parents choose a travel system, which they can transfer the baby from car to stroller base without removing them from their seat. These systems are wonderful, especially when your fussy baby finally falls asleep in the car.
Specialty strollers, such as joggers and umbrella types, are also available and are popular choices. While an inexpensive umbrella type stroller can be especially useful for shopping trips (they are slender and fit very well through tight store aisles), jogging strollers are not designed for small babies, so that purchase can wait until your baby is a bit older.
Slings and other baby carriers can come in handy, and many can be used for even tiny babies. Look for one with sturdy neck support and soft fabric in areas that will touch your baby's skin.
Feeding Equipment
It will be several months until your baby is ready for a highchair, but a tabletop feeding chair can come in handy much earlier. These chairs allow you to safely seat your baby near you in any room of the house, which can be comforting for both you and your baby. If you
Plan To Bottle Feed
, you will need a good supply of bottles, teats, a bottle brush, and a steriliser.
Breastfeeding
mothers may want to consider purchasing a breast pump to keep a supply of breast milk on hand for use by baby's other caretakers.
Clothing and Other Essentials
In the beginning, purchase a small layette for your newborn, but try not to buy too many pieces of clothing in larger sizes. Babies grow at somewhat unpredictable rates and you do not want to have a closet full of seasonal clothing that your baby has outgrown even before the weather permits wearing them. There will be plenty of time to purchase additional items after your baby is home, but stock up on the basics, such as T-shirts, all-in-one's, bibs, and socks.
Stocking the Nappy Bag
Buy a good quality nappy bag and have it stocked and ready to go before you go into labour. Nappies, baby wipes, spare clothing, and a blanket or two is all that you really need to keep in the bag. Before you know it, the bag will be overflowing with toys and other miscellaneous items!
You might also like...