Making A Birth Plan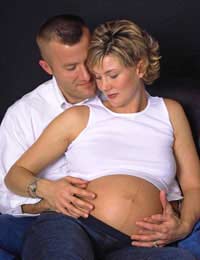 During the run-up to giving birth, you'll have heard lots of information about what's available and what may happen during labour. If you've got certain preferences or aren't keen on certain things, then it's worth sitting down, having a good think and making a birth plan.
A birth plan is a form of written statement where you record all the things you'd like to happen during the birth. The idea is that you give a copy to the midwife when you go into labour so that she knows exactly what you'd like. Although it's possible to wait until the day itself to let people know your choices, when labour suddenly occurs and everything is happening, it's easy to forget and be caught up with what's going on.
In the first instance, gather all the information you can on what typically happens at the birth. Ask your midwife at antenatal checks, as hospitals often vary slightly with the methods and practices they prefer to use, pick up leaflets from the hospital or doctor's surgery, talk to any friends that have recently given birth, read articles on the Internet and browse books on birth and labour. As you find things, make notes about the aspects that appeal to you and those that don't. Don't do all this on your own though - get your partner or birth partner involved in it too, so that you can ensure they'll be comfortable and happy with everything that goes on.
Some of the key issues to consider include:
Whether you'd like your birthing partner with you all the way through, or just at certain stages.
What type of pain relief you'd prefer to have.
What position you'd like to be in during labour and birth.
If you need medical assistance with delivery, what method you'd prefer.
How you'd like the placenta delivered.
What you'd like if you need a caesarean section.
Who you'd like to cut the cord.
Whether you mind if there are medical students present during birth and labour.
How you'd like your baby monitored during the birth.
What you'd prefer to do if any complications arise.
Writing Your Plan
Once you've scoured all the information available and have a clearer idea of what you'd like, it's time to start writing your plan. It's up to you how you decide to write it, but many people find writing it using simple headings works well. For example, you could include details under headings such as:
My labour partner is…
I'd like my labour partner present…
During birth and labour my preferred positions are…
Pain relief preferences.
Assisted birth delivery preferences.
After the birth I'd like to….
If complications occur, I'd prefer….
Although it's good to include your key preferences, it's helpful to avoid being too prescriptive about what you do and don't want, as circumstances may arise where you'll have to have something you're not so keen on. So instead of saying, "Under no circumstances do I want an epidural," it's better to write something like, "I'd prefer not to have an epidural, but if it's recommended, I will consider it."
There's no need to go into too much detail or write a lengthy essay on your preferences. Instead, keep it simple, so the midwife can easily locate information at a glance, write or type it clearly and don't write more than one page. It's also worth writing your birth plan in plenty of time as, if you leave it until the last minute, your baby may have other ideas and arrive early!
You might also like...