Childcare and Baby's Schedule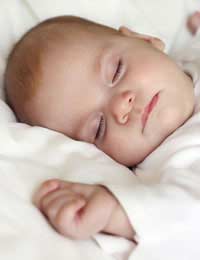 Parents work very hard to establish their baby's routine in the first weeks and months of life, it can feel almost heartbreaking to have to turn a baby over to a childcare provider and worry that this schedule will be immediately demolished.
While it is true that a baby's routine will likely need to adapt no matter what kind of childcare (s)he attends, the more babies being looked after at one time the more a general schedule may be instigated. With this in mind, parents should consider all of their childcare options and then decide how much disruption their baby's current sleep and feeding schedules they could tolerate before making a final selection.
Childcare Options For Babies
There are many factors which much be considered before selecting an appropriate form of childcare, including budget, location, size, hours of availability, daily schedule for a baby or child and much more. Nurseries are a common childcare option and are usually available for children aged six weeks and older.
Childminders are often typical childcare providers and may look after three children under the age of five at any one time. Nannies may be trained and qualified and they typically look after only one family's worth of children in the family's own home. Au pairs are often young foreign women who are happy to mind children for a few hours per week in exchange for food, board and spending money. Finally, mother's helpers tend to be members of a family's local community who give a parent a hand for a few hours per week. Often parents are still in the house while mother's helpers are around.
Childcare And Baby's Sleep Schedule
One of the most frustrating parts of setting a baby's routine can be getting him or her on a consistent sleep schedule. This can even remain frustrating for parents of a young child whose naps can mean the difference between a full night's sleep or being up until all hours.
Before selecting a childcare provider parents should enquire about napping arrangements. Where and when do babies sleep? What happens if a child can not settle down for a nap? What happens if a baby sleeps outside of napping hours? How will parents be informed about their baby's naps that day? These are all questions that parents should feel free to ask when considering a specific childcare option.
Childcare And Baby's Feeding Schedule
Babies feeding schedules can often seem non-negotiable – babies eat when babies are hungry. This part of a baby's routine is therefore often dictated by the baby. However, parents should not hesitate to question childcare providers about their baby's feeding schedules. Here are some questions you may want to ask the childcare provider in regards to your baby's feeding schedule:
Where are babies fed?
How are babies' meals prepared?
Do parents deliver food, milk or formula for a baby?
What happens if a baby is still hungry when the provided items have been eaten or drank?
When are babies fed?
What happens if babies are hungry more often or not hungry at each meal time?
How are babies with known allergies fed and how are their meals prepared?
Can babies take a bottle to bed with them if they are used to this?
Is the childcare provider trained in food safety and knowledgeable about choking?
Again, these are all questions that parents should feel free to ask when considering a specific childcare option.
A baby's routine often feels sacred to the family that has worked to achieve it, so the idea of relinquishing this routine to a childcare provider can be scary. Describing the routine and asking if or how it can be accommodated is usually a good idea for parents considering their childcare option.
You might also like...