Cot Death (SIDS)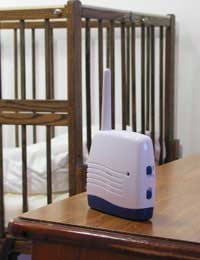 Cot death also known as Sudden Infant Death Syndrome or SIDS claims the lives of approximately 500 babies per year in the UK. Little is known about the causes of cot death, but there is information available on how to reduce the risk of cot death occurring. Continue reading for answers to some frequently asked questions about cot death/SIDS.
What is Cot Death?
Cot death refers to the sudden and unexpected death of a baby less than one year old. The name is taken from the fact that this type of death usually takes place while the baby is asleep and therefore is most often in his/her cot. Sudden Infant Death Syndrome, cot death's other name, refers to the unexpected nature of this type of death. Later, during investigation, no specific cause of death will be found which will lead to the conclusion that cot death was the culprit.
Who is Most Frequently Affected By Cot Death?
Cot death can strike in any family, but there are some patterns that have been noted regarding these incidences. For example:
The vast majority of babies who are affected by cot death are between one and six months of age
Almost 60 per cent of cot deaths happen to male babies
Premature babies (born before 37 weeks) have a higher likelihood of suffering a cot death
Having a sibling who died of cot death will put a baby at higher risk
Babies born with a lower weight (less than 2.5 kg at birth) are more likely to be affected by cot death
How Can Cot Death be Avoided?
Though the precise cause of cot death is not yet known, there are measures that parents can take to reduce the risk of it occurring. Help avoid cot death by:
Allowing your baby to sleep in a cot in your bedroom for the first six months
Keeping your baby out of your own bed if (s)he is under three months old
Monitoring your baby with a baby monitor any time (s)he is sleeping in another room
Keeping all room temperatures around 18 degrees Celsius
Covering your baby with one or two blankets, avoid covering your baby with too many bedclothes, any type of duvet and allowing him/her to sleep with any pillows. If your baby becomes overheated (his/her stomach feels hot to the touch), remove extra layers. Do not attempt to judge your baby's temperature by his/her hands and feet as the extremities are likely the coolest areas of your baby's body.
Put your baby to sleep on his/her back
Never cover your baby's head while (s)he is sleeping
Do not smoke at any time during or after your pregnancy and never smoke around your (or any) baby
Where Will I Find Further Information About Cot Death?
There are multiple sources of information on cot death available in the UK today. For further information, contact:
Your GP and/or midwife
The NHS or your maternity hospital
The Foundation for the Study of Infant Deaths (www.fsid.org.uk)
The Stillbirth and Neonatal Society (www.uk-sands.org)
Cot death/SIDS is a traumatic event for everyone involved. If your family has been affected by cot death/SIDS, do not hesitate to search for support groups or further information from community groups and/or charities. No one is to blame for cot death/SIDS, but everyone should be active in reducing the risks for their babies.
You might also like...