Natural Ways to Bring on Labour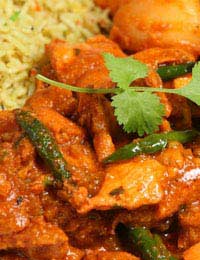 When you're at the end of your pregnancy and desperately waiting for your new baby to arrive, it's very frustrating to find yourself going overdue. But are there any natural ways that could help encourage your baby and bring on labour?
After nine months of pregnancy, especially if they've been hard on your body and you're longing to be able to move around more comfortably, it's only natural to be looking forward to the arrival of your baby. If your baby is too late, then you may need to be induced by your midwife. But if it's not quite got to that stage yet, then you may well hear about ideas that could encourage your baby to arrive.
There are lots of alternative ideas bandied around and, although none of them are scientifically tested, some people have found some of them useful. Here are some of the most popular ideas.
Have Sex to Bring on Labour
If your waters haven't yet broken and you know that you don't have a low lying placenta, then having sex is one of the most popular ways of trying to get labour started.
The idea is that having an orgasm could help to stimulate the uterus and, as semen contains lots of prostaglandins, they might help to soften the neck of the womb, encouraging it to dilate. Having sex may also help trigger a hormone called oxytocin, which helps bring on contractions.
Eat Curry or Spicy Food to Bring on Labour
If you're partial to curry or hot, spicy food, then some people swear by a curry to bring on labour. The idea is that the hot and spicy food could help stimulate your stomach and bowels, which in turn could help 'wake up' your uterus.
If you're not used to eating very hot curries or other spicy foods, then this isn't an advisable remedy to try at this point in your pregnancy, as you could end up with heartburn or diarrhoea instead! But if you're used to very spicy food, then you might as well enjoy a hot meal, and hopefully labour might be the next step around the corner.
Drink Raspberry Leaf Tea to Bring on Labour
One of the natural remedies often talked about is to drink raspberry leaf tea. The theory is that the raspberry leaves have a stimulating effect on the uterus, which could encourage labour to start.
Raspberry leaf tea is available from any good health food store, so there's no need to root around a raspberry patch for suitable leaves. Try drinking one cup of raspberry leaf tea daily, building up to a maximum of four cups a day. There is some evidence that if drunk during the second stage of labour, it could reduce the need for assisted delivery, so it may be worth popping a few bags of tea in your labour bag too.
It is important, however, to not drink raspberry leaf tea earlier in pregnancy – and especially before the last two months of pregnancy – as the effect on the uterus could be harmful.
Stimulate Your Nipples to Bring on Labour
Another method you, or your partner, may like to try is gently stimulating your nipples. The idea behind this is that when the nipples and the aereola are rubbed, it simulates the effect of a suckling baby. In doing so, the hormone oxytocin is released by the body, and encourages contractions to start.
You might also like...